5G infrastructure development to start in the second half of the year…Mobile carriers to concern on Korea-China device

Kim Ji Young | kjy@ | 2018-03-14 11:12:46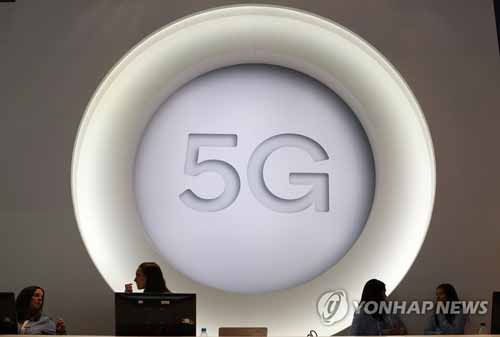 Photo by YONHAPNEWS
Alliances between domestic telecom companies and equipment manufacturers are expected to be launched in earnest as the Korean government plans to commercialize the world`s first 5G mobile communication (5G) in March next year. Especially, in case of 5G equipment, Samsung Electronics and Huawei in China are in competition for the initiative in the first place. Especially, in the case of Huawei equipment in China, it could cause the problem of communication sovereignty.
According to the industry on March 13, when the government completes the 5G frequency auction in June, telecommunication network infrastructure construction will start in earnest from 2H.
The three mobile carriers are continuing to introduce telecommunication equipments by transmitting 5G proposal request (RFP) to network equipment maker. It is noteworthy that the three domestic mobile carriers will work together to build infrastructure. In the case of network equipment, once it is built, it will have to be used for a long time. Therefore, it is very important for a company to take the initiative in establishing the initial environment. Competition among Chinese companies is expected to intensify, with Huawei and equipment makers of domestic SMEs including Samsung Electronics.
The Ministry of Science and Technology, Ministry of Information and Communication, is leading the effort to strengthen the competitiveness of domestic equipment and to create domestic ecosystem leading to 5G communication - equipment - terminal by holding a meeting with Korean 5G equipment company and 3 Eton company executives. Samsung Electronics is the representative domestic operator. Samsung Electronics has agreed with Verizon, a US communications company, to provide equipment to the 5G fixed-wireless access (FWA) network. We also demonstrated competitiveness by demonstrating 5G service successfully with KT at the Pyeongchang Winter Olympics.
Chinese equipment makers are also tough. Huawei`s growth is especially noticeable. LG U Plus is already using Huawei wireless equipment. Last year, LG Uplus demonstrated the dual connectivity technology, Huawei`s interoperability technology with the base station, at the 5G test base station. Therefore, the likelihood of cooperating with Huawei is high in 5G.
Meanwhile, KT has also opened up the possibility of bringing equipment from Chinese equipment makers, including Huawei and ZTE. "5G does not plan to exclude certain companies because they will consider various vendors, not just specific vendors," said Oh Sung-mok, president of KT`s network division.
SK Telecom plans to use domestic equipment first, but it is also known that it will consider introduction of 5G by Chinese companies such as Huawei considering the strategy of group companies.
Huawei`s equipment technology is already world-class. Nevertheless, it is known that it is knocking on carriers at about half the price of domestic or Europe. Huawei has invested USD 45 billion (about KRW 48 trillion) in 5G equipment development and has completed verification tests in accordance with international 5G technology standards.
However, security risks are the biggest problem. The United States is not introducing Huawei and other Chinese equipment due to security concerns. India and Taiwan are also rejecting it for the same reason. In Korea, LG U + is the only one using Huawei`s wireless equipment, but it is said that it does not install base stations around US bases.
An industry expert said, "The ideal position for the carrier is to use domestic equipment for the first 5G of the world, but it is unreasonable to stick to domestic equipment with Huawei, the world`s number one."
By Kim Ji Young kjy@
[ copyright ⓒ The Digitaltimes ]