Hyundai & Kia Motors to get back hydrogen car leadership

Kim Yong Hyuk | mj@ | 2017-11-21 10:36:04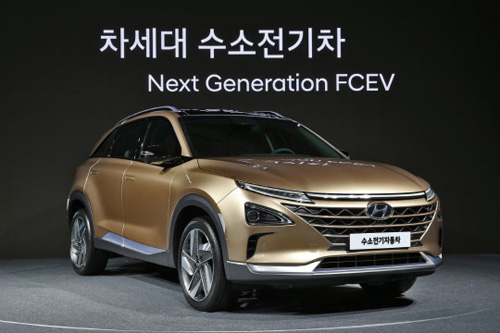 Hyundai Motors FE (Project Name) Next Generation Hydrogen Electric Vehicle. Photo by Hyundai Motors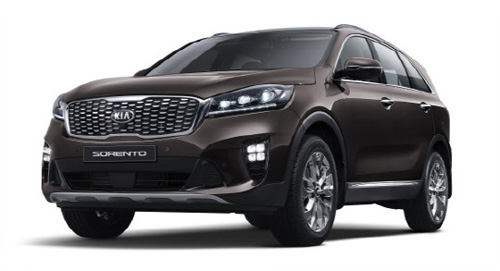 Hyundai & Kia Motors are trying to regain the leadership of the hydrogen-fueled electric car (FCEV) that Toyota has been stolen. Hyundai Motor plans to start mass production of second-generation hydrogen cars in the first quarter of next year, while Kia Motors plans to mass-produce hydrogen cars based on Sorento.
According to industry sources on November 20, Kia Motors plans to start mass production of hydrogen cars based on the successor model of Sorento at the end of 2020. The specific production volume is under review, but it is expected to be similar to that of Hyundai, which is about 4,000 units. This is the first time Kia has decided to mass-produce hydrogen cars. In the past, vehicles such as Sportage and Mojave have been released for research and development, but they have never been mass produced for actual sales.
Accordingly, Kia Motors Sorento FCEV and Hyundai Motors FE (project name) next-generation hydrogen cars are expected to play a role of `two-wheeled wagons` in the search for the hydrogen car that Toyota has given to it. Hyundai has succeeded in commercialization of the hydrogen car for the first time in the world in 2013, but it has been difficult to sell due to high vehicle prices and lack of domestic charging facilities. In overseas markets, Toyota, which entered production in late 2014, suffered a surplus of sales volume. Toyota sold 4268 units by September this year, ahead of hydrogen car mirai, outpacing Tucson ix35 (834 units).
Hyundai and Kia plan to concentrate on SUV-based hydrogen vehicles to reflect the upsurge in sport utility vehicles (SUVs) in the market. In addition to Hyundai and Kia Motors, Genesis has also unveiled the hydrogen fuel cell SUV concept car `GV80 Concept` at the New York International Auto Show in April this year.
According to market researcher IHS Markit, the small (B segment) SUV market grew 10 times in 6 years from 480,000 in 2010 to 4,637,000 last year. This year, it is expected to expand to 553,8000, which is 19.4% higher than the previous year.
A high-ranking official of Hyundai Motor said, "The flow of world car sales is SUV," he said. "It is not necessary to stick to a sedan (passenger car)."
By Kim Yong Hyuk mj@
[ copyright ⓒ The Digitaltimes ]