Two main portals' General meeting of stockholder's key word? 'Global company' for Naver, 'Profit improvement' for Kakaotalk

Kim Soo Yeon | newsnews@ | 2017-03-17 10:12:50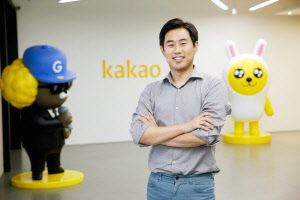 Lim Jee-hoon, CEO of Kakaotalk
General meeting of stockholders of Naver and Kakaotalk will be held on March 17.
Naver is under the process of accelerating its overseas business, and Kakao is taking its shareholders`` attention under acquisition of new business and new technology investment to improve its revenue.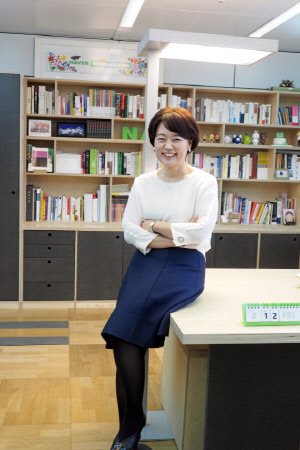 Han Seong-sook, Nominee for Naver CEO
Naver has been making an All-in transformation into a global company under the lead of President Lee Hae-jin after giving his CEO position in October last year and making plans to be in charge of North American and European business. However, the President Lee will maintain his registered director and Line president position as the Founder of Naver.
Naver will handle the agenda in the general meeting of stockholders to create an environment where the president can focus more on overseas business. The president of the new board of directors is expected to be the president of Hyumax Holdings, Pyun Dae-hyu, who is the first generation venture manager. It is remarkable that other non-executive director (and outside director) who is not in-company director for the first time since their founding is going to be appointed to the board of directors. This is to reinforce corporate transparency, including the corporate management monitoring system, which is regarded as an important factor in evaluating companies in the global market, and to incorporate Mr. Chang``s know-how into Naver, which has many overseas business experiences at the same time.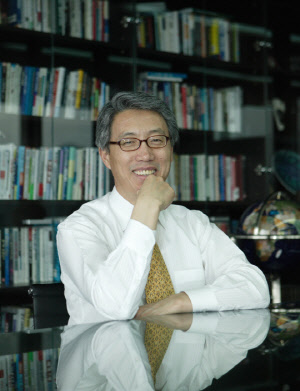 Park Dae-gyu, CEO of Humax Holdings
Besides, Han Seon-sook, who has been in charge of leading core service businesses such as ``V Live`` and leading all services from Naver to PC from mobile to mobile, will become a representative of Naver. This led to the introduction of new management triangle system of ``Lee Hae-jeen (Overseas Business) – Pyun Dae-gyu (Management Transparency) and Han Seong-sook (Domestic Business)``.
The company has been accelerating the expansion of its global market territory since last year with the simultaneous listing of its subsidiary lines in New York and Tokyo Stock Exchange, followed by its video social network service (SNS) ``Snow``. ``Line``, launched in 2011, has gained more than 200 million users thanks to its popularity in Japan, Taiwan, Thailand and Indonesia.
Currently, Naver is planning to enter overseas markets under various services such as Snow, Band, Web Toon, and V Live. Naver is also planning to incorporate these services into the global stock market.
In particular, Snow is attracting attention as Snap Inc. listing on the New York Stock Exchange, which operates a similar US service ``Snap Chat``. Snap and Snow are popular among teenage users who actively communicate with people in everyday life through images and photographs. Naver has already separated Snow into a separate corporation. This means that the company will establish a separate corporation to grow the business as Line.
Kakatalk, which is in urgent need of profit improvement structure, seems to focus on the mobilization of investment. It seems that Kakatalk need to increase funds to invest in new technologies such as artificial intelligence (AI) and new advertising platforms.
Kakaotalk is planned to increase the number of "stocks" (conditional stocks except redemption stocks and convertible stocks) to preferred stocks, voting rights excluding preferred stock, and raise the issuance limit from 25% to 50% at the general meeting of shareholders.
One of the goals of the company is to evolve Kakaotalk as an AI-based personal assistant service and to create Kakaotalk a ``business platform`` for businesses through new advertising products such as ``New Plus Friend``. 'New Plus Friends' is an advertising product that corporate and personal content provider (CP) which creates content that fits people``s interests and expose them through the Kakaotalk channel in line based on individual preferences. Users can purchase goods directly from Kakaotalk. Users will also be able to order from 20 franchises including pizza, chicken, and hamburger. The company intends to dissolve the O2O (Online to Offline) service platform on the business platform.
On the other hand, Kakaotalk seems to promote paid Kakao Taxi as part of the improvement of profitability. Kakaotalk recorded revenue of KRW 861.2billion and operating profit of KRW 71billion in the same period last year. This is a decrease of 0.1% and 41.1%, respectively.
By Kim Soo Yeon newsnews@
[ copyright ⓒ The Digitaltimes ]